Our Mission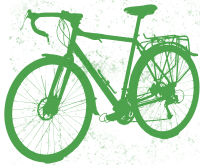 Bandcycle.com was created to highlight the local music scenes of America's heartland from the perspective of a bicycle. It is an interactive blog and webisode series following two people's transcontinental, cyclo-musical journey.
Each of us here at Bandcycle believes America is a nation filled with soulful music awaiting discovery. As musicians, directors, fans, and outdoor enthusiasts, we feel we have been given an opportunity to share the sounds and stories of these artists with the people who tune in to our blog. How has music been shaped by the culture and history of these places? What music out there is going unnoticed by radio stations and record labels?
We feel that music carries a great capacity to show the soul of a place; it is our hope that by visiting these places we will begin to understand.
~ The Bandcycle Crew (contact)
Our Crew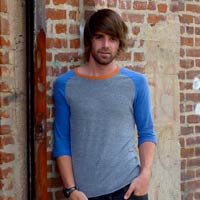 Daniel Elliott (Cyclist/Producer)
Hailing from suburban Ohio, Daniel felt the need to escape the "Heart of it All" once his high school career came to a close. His passion and curiosity for music drew him to Nashville, Tennessee. Hanging below the Mason Dixon, Daniel studied music production and wound up working for an up and coming independent record label. After spending time touring with one of this label's artists, posting behind-the-scenes footage from the tour to his site, Daniel's zeal for music and travel was born. He then moved to Brooklyn and has since worked in the television production industry. He has helped to produce shows for TLC, Discovery, The Game Show Network, and CBS. Having dreamt of riding his bicycle across The States for many years, Daniel was ecstatic to find the like-minded Brooklynite, Maj, to join him.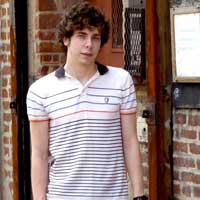 Michael "Maj" O'Grady (Cyclist/Producer)
Originally from Virginia, Maj experienced most of his adolescence on the hard hitting streets of Greenwich, Connecticut. A runner in both high school and college, Maj is also a part-time skateboarder and cyclist. Commuting from Brooklyn to Manhattan, Maj was drawn to the cycling culture. Having explored much of the Northeast, the idea of heading west and traveling across the USA by bicycle excited Maj. He looks forward to expanding his horizons farther than he could have imagined. "Traveling by bicycle is the most honest way to see what this country has to offer," boasted a friend. The music, landscape, and culture of places geographically close, yet culturally distant await discovery.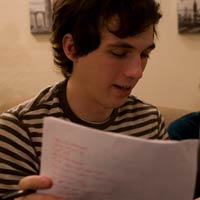 Michael Kortlander aka Dry Bones (Director)
Michael Kortlander is a graduate of the Ohio University Honors Tutorial College. His fiction has appeared in Fairfield University's Mason's Road, Ohio University's Sphere and Kenyon College's HIKA. He is a recipient of the Scholastic Gold Key Award for Fiction and the National Council of Teachers of English Award for Creative Writing. A screenwriter and director by day, Michael's short films, most notably The Dying Western, have screened at dozens of domestic and international film festivals. Recently, Michael directed thirty commercials for a national ad campaign (Geek the Library) and helped create four new ad spots for Ohio University.
Website: michaelkortlander.com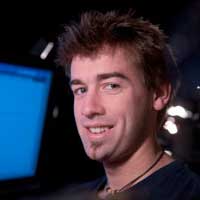 Wesley Cronk (Editor)
Wesley Cronk graduated magna cum laude from the Honors College at Ohio University with a Media Arts degree. During his time there, he was profiled as one of the top 25 most influential students at Ohio University by the local newspaper, founded a film festival, started a film production company, and worked on over sixty productions in a variety of positions. Since graduating, he has been working on feature films as a producer, editor, and visual effects artist. One of Wesley's most recent collaborations is on a national film festival tour, winning some of the most prestigious student awards in the country. Wesley now owns his own company, developing intelligent film management software.
Website: wescronk.com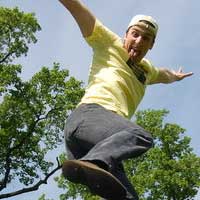 Michael Mallette (Production Coordinator)
Mallette's obsessive drive to constantly seek out the best of all arts - music new and old, diverse culture, entertainment, photography - led him to Belmont University. Before receiving his degree in Music Business, Mallette interned with Thirty Tigers and assisted the head of Marketing in launching the acclaimed band, Those Darlins. Soon after, he interned at the world renowned music supervision company, Agoraphone Music Direction. There, he assisted on projects for Heineken, Ford, Coca-Cola, and Nike. With a camera in one hand and the other on the wheel, Mallette is excited to explore self and country on this bicycle trip.